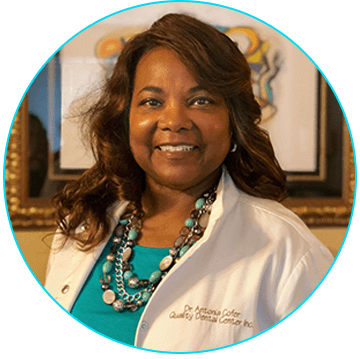 Antonia Cofer, DDS, is one of the most highly respected dentists in the Washington, DC, area. With over 25 years of professional experience, she dutifully serves the oral health needs of patients from the welcoming offices of Quality Dental Center Inc.
Born and raised in the nation's capital, Dr. Cofer is a product of the prestigious Howard University Dental School. She has always understood not only what the people of DC want, but what they need: high-quality dental care with a personal touch. She goes to great lengths to put patients at ease and provide excellent service in the most soothing and relaxing environment possible.
As a practicing professional, Dr. Cofer specializes in reshaping and reforming smiles so patients look and feel their best. She offers clear orthodontic options, such as Invisalign® and MTM®, as well as advanced laser gum disease treatment and a host of restorative and cosmetic dentistry options.
Being in her dental chair is like coming to see family, not just to see the dentist. Her regular patients come in not only to get a cleaning but to talk to a longtime friend. With her warm personality and dental expertise, she makes sure that patients leave her office with more than just excellent service; they leave with a friendship as well.
To come in and see for yourself what separates Dr. Cofer from the pack, call the office or use the online booking tool today and schedule an appointment with DC's finest.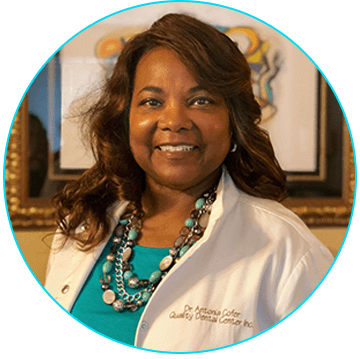 Our Location
5437 Connecticut Ave NW
Suite 203

Washington
,
DC
20015
(202) 683-7353
Follow Us